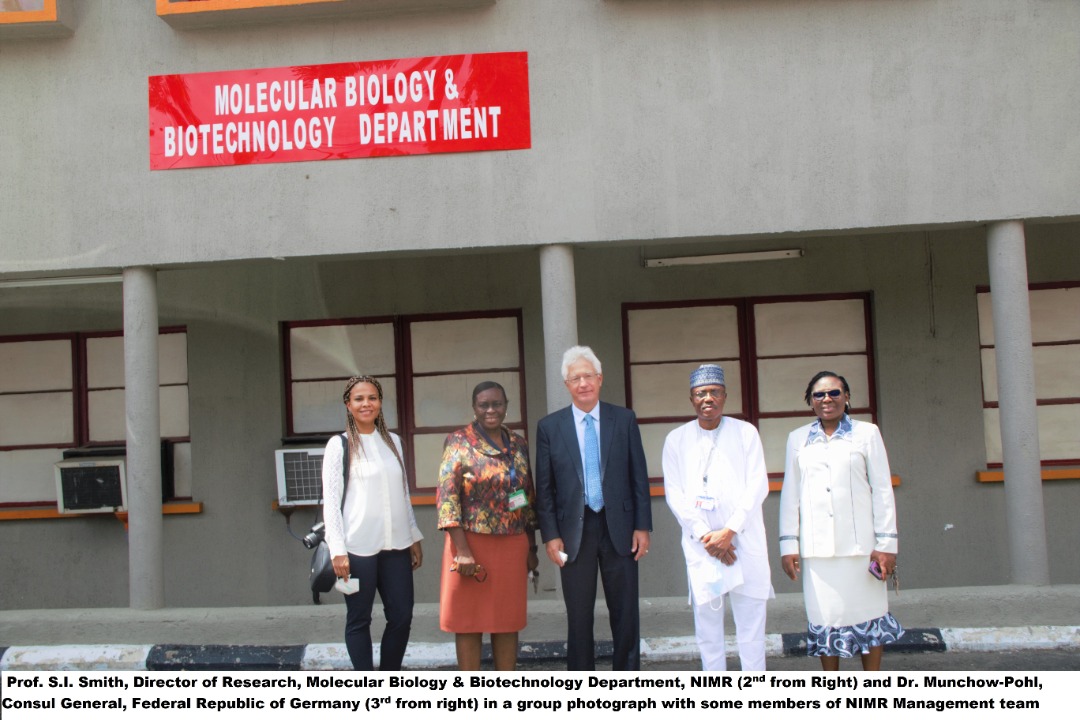 I am happy to be here today at the Nigerian Institute of Medical Research for the symbolic hand over of this Research equipment as German contribution to the important work which continues to take place at the Institute. I know this appointment has been rescheduled a few times, and so I am glad we are able to have this now, and that I am the one who gets to do the honors.
Today marks another milestone in the Germany-Nigeria cooperation in area of research and academic cooperation. I would like to appreciate the Alexander von Humboldt Foundation for this Equipment Grant awarded to the Nigerian Institute of Medical Research. With significant funding from the German government, the Humboldt Foundation promotes international collaborations in the field area of Research on a global scale. As Germany's official representation in Lagos covering the southern states, the Consulate General is always very happy to support its projects in Nigeria, especially in the medical field – whether it is the fight against the Corona virus or harmful microorganisms such as helicobacter pylori. It is our hope that this contribution, modest as it may be, will go a long way in this effort.
My special thanks go to Prof. Dr. Stella Smith for carrying us along and putting this ceremony together. I know she has longstanding contacts with our mission, and one of my predecessors who, in another lifetime, was one of my classmates in diplomatic training, particularly mentioned his encounters with her when he recently summed up some highlights of his time in Nigeria. Your collaboration with Deutsche Forschungsgemeinschaft and the Alexander von Humboldt Foundation has been an important element of continuity in the scientific exchange between our countries.
I hereby officially hand over the equipment and extend my very best wishes to the Nigerian Institute of Medical Research, its researchers and its technical staff, for their present and future endeavors to the benefit of all Nigerians, and to humankind.
Thank you.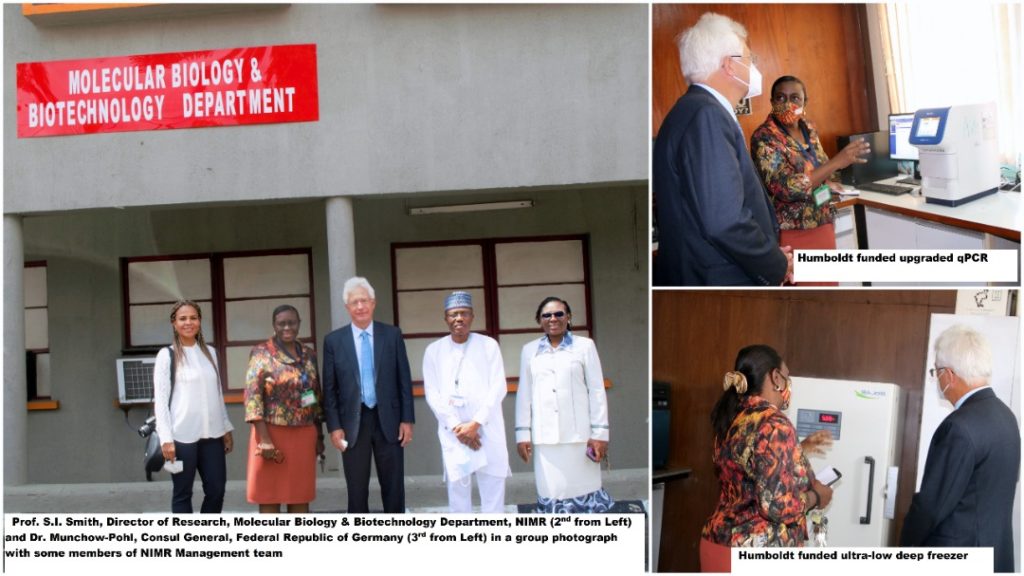 ---