CLINICAL TRIALS MANAGEMENT UNIT
The CTMU domiciled in Clinical Sciences Department was established as a key deliverable of The European and Developing Countries Clinical Trials Partnership Training and Mobility (EDCTP TMA) fellowship grant in collaboration with the Institutes Management on the 15th of June 2021.
The goal is to;
Build critical mass of human resources within the Sub-region to undertake clinical trials and research according to global standards.
Engage with key players in disease intervention technologies (drugs, vaccines, diagnostics and medical devices) and coordinate conduct of quality clinical trials and clinical research.
Our Focus: CTMU provides a central platform to support clinical trials and research by providing a broad range of product and services according to global ethical and compliance standard. The Center currently offers training and mentorship program to researchers, non-governmental organization and academia interested in clinical trial and research. In addition, the Unit coordinates conduct of large-scale clinical trials and research. Kindly scroll through our products and services.
Our Product: Training tools on quality requirements for the conduct of CT and research. We provide scheduled training to members of the research community within and outside the institute using tailored training products. The Center has trained over 90 members of the clinical trial and research community.
Our Services: The Center has developed expertise and leadership in the conduct of clinical trials and research through;
Coordination and management of clinical trials and research to ensure compliance to quality and ethical standards.
Provision of shared resources through development, standardization and management of study documents in line with global standard practices.
Training of research community such as clinical trial staff, investigators, research study teams and other stake holders
Providing mentorship for new and early research intakes
Supporting clinical research activities
Coordination and engagement of key stake holders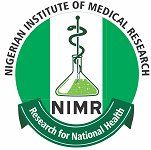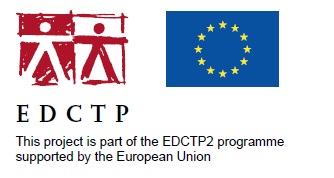 Dr. David Oladele
Dr. Nneka Onyejepu
Monday to Friday from 8.00 am to 4.00 pm
INTERNATIONAL CLINICAL TRIALS DAY 2022:
A REFLECTION ON LEADERSHIP IN CLINICAL TRIALS
International Clinical Trials Day is celebrated on 20th May in commemoration of the day James Lind pioneered clinical trial in 1747. This is the first time the Nigerian Institute of Medical Research Lagos is marking the International Clinical Trials Day with reflections on leadership in clinical trials in Nigeria. Nigeria is burgeoned with both infectious and non-infectious diseases such as tuberculosis, malaria, HIV, diabetes and cardiovascular diseases due to weak health systems and lack of evidence-based interventions.
Nigerian Institute of Medical Research Lagos, the apex medical research institute in Nigeria has been at the fore front of research and innovation, training and service for national health. There is however the need to bring the much need intervention technologies such as drugs, vaccines, medicals and diagnostics through well designed and managed clinical trials. This has brought to the fore the need for home grown innovations, systems and networks for conduct of clinical trials.
Thus, we reflect on how to build clinical trials resilience and leadership to address clinical trial inefficiencies in Nigeria. In addition to positioning the Institute at the fore front of clinical trials. This is increasingly necessary with Africa emerging as a hub for large scale clinical trials. The Clinical Trial Management Unit (CTMU) is poised to provide leadership through engagement and partnership with stake holders to bring about collective responses and shared resources; networking is a key strategy to achieve this. In addition, the CTMU will facilitate conduct of clinical trials from trial design, implementation, reporting and close out based on best practices This is will entail development of intra and inter institutional training and mentorship programs. We take this opportunity to invite you to celebrate with us. Happy Clinical Trial Day!!!.