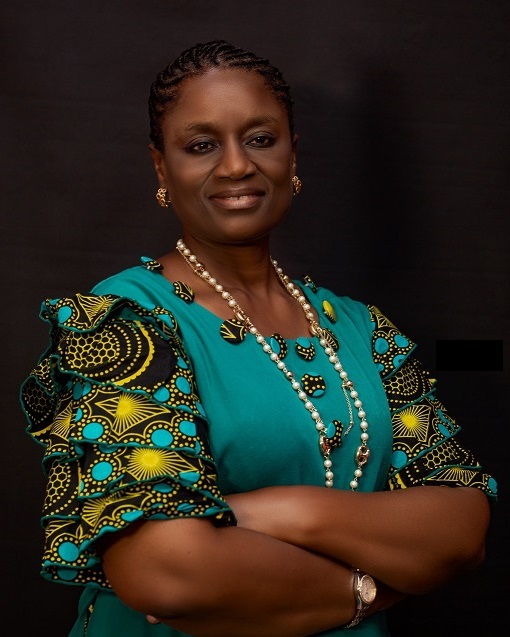 Prof. Rosemary Audu
Director of Research
& Head of Department
The Microbiology Department recently reviewed its strategic plan and set targets for the next 5-years (2022 -2026) for improved performance. The department is made up of Center for Human Virology and Genomics (CHVG), Center for Tuberculosis Research (CTBR), Center for Infectious Disease Research (CIDR) and a Production Unit. After the first cycle of accreditation, both CHVG and CTBR which are national reference laboratories, had a successful ISO 15189 accreditation re-assessment by SANAS. The department is made up of 14 research fellows, 33 support and 34 project staff, as well as 6 adjunct professors and 1 consultant (please meet our adjuncts and consultant below). In the spirit of inclusion and diversity, the young members of our staff developed a "Microbiology Twitter Handle" that is effectively functioning and an "Online Classroom" hosted on Google for document reviews.
Some Achievements in Year 2022
Developed Mpox Virus RT-q PCR Kit
Conducted research of public health importance in collaboration with our numerous partners in the field of HIV, HPV, drug resistance tuberculosis, antimicrobial resistance, emerging and re-emerging infectious diseases.
Obtained several internal and external research grants.
A staff, Dr Emelda Chukwu qualified as a certified AMR surveillance professional for ASLM Fleming fund QWARS program.
Three of our staff (Drs Uche Igbasi, Christian Enwuru & Emelda Chukwu) were appointed as adjunct senior lecturers, Department of Medical Laboratory Sciences, Trinity University, Lagos.
Two new adjuncts (Profs Ehimario Igumbor & Kolawole Oyedeji) were engaged in CIDR
Received equipment support from IHVN, SNEPCO & ThermoFisher Scientific.
Some of our staff distinguished themselves in different endeavours namely:

Dr Olufemi Samuel Amoo – obtained "Young Scientist" award (2nd time).
Dr Azuka Okwuraiwe – emerged best session presenter at NIMR Conference (2nd time).
Dr Emelda Chukwu – emerged best session presenter at NIMR Conference (2nd time), obtained African Academy of Science Affiliate status & entered into partnership with Ducit Blue Foundation for AMR Internship for health professionals

Some staff got post-doctoral positions:

Dr Davies-Bolorunduro – Postdoc in Mahidol University, Thailand
Rahaman Ahmed – Postdoc in Harvard University, USA
Dr Emelda Chukwu – Nobert Elias Postdoc, Germany
Professor Richard A. Adegbola
MSc, PhD, FIBMS, FRCPath, FRCP (Hons), FAS, FAAS, FAMedS.
Research Professor & Consultant, Nigeria Institute of Medical Research Yaba, Lagos. Nigeria.
Professor Richard Adegbola is an Independent Consultant in Immunization and Global Health. He is presently, a Consultant & Research Professor, at the Nigerian Institute of Medical Research, where his major job description includes mentoring and teaching of early career researchers and, any other duties that may be assigned from time to time. Prior to this role, he worked in pharmaceutical industry, philanthropy, academia and, diagnostic microbiology, across three continents. His previous positions at different periods for more than 3 decades include: Global Director, Scientific Affairs & Public Health, GlaxoSmithKline Vaccines, Wavre, Belgium; Senior Programme Officer and Lead for Pneumonia Clinical Studies, Bill and Melinda Gates Foundation, Seattle, USA; Professor & Head of Bacterial Diseases Research Programme, Medical Research Council Unit, The Gambia, at the London School of Hygiene and Tropical Medicine; Senior Lecturer and Head of Microbiology Unit, Lagos State University; and Medical Laboratory Scientist, Department of Medical Microbiology and Parasitology, Lagos University Teaching Hospital.
He has written 6 book chapters and co-authored more than 250 peer-reviewed articles in the fields of vaccines and vaccine-preventable diseases. His work has attracted 43,863 Reads, 21,477 citations (ResearchGate accessed 04/02/2023) and, H-index of 67 (Scopus accessed 07/07/2019). The overall direction of his work is aimed at prevention of pneumonia and reduction of child mortality. Professor Adegbola has achieved many recognitions of his work including, honorary Professorship at the Department of Infection, Immunity and Inflammation, University of Leicester, England, admission to Fellowships of the Royal College of Pathologists and Royal College of Physicians (Hons), London and, election to Fellowships of the Nigerian Academy of Science, African Academy of Sciences and the Academy of Medicine Specialties of Nigeria.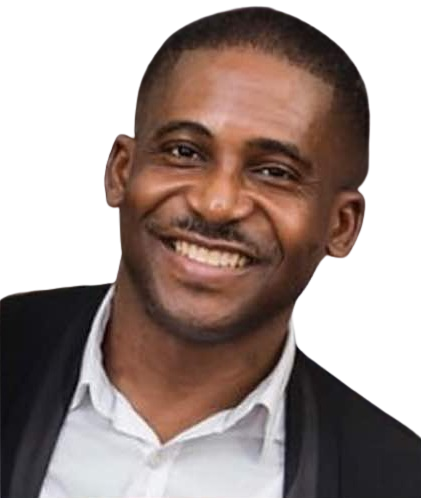 Professor Ehimario Uche IGUMBOR
MPH, PhD
Adjunct Professor
Centre for Infectious Disease Research
Professor of Epidemiology with extensive experience in public health projects in South Africa and Nigeria. His research expertise falls within the aegis of epidemiological estimations and modelling of infectious diseases notably HIV/AIDS, burden of disease analyses; strategic health information generation and use; cohort studies on structural determinants of health; conduct of large-scale health surveys; and in training and capacity development in Public Health. He chairs the Scientific Advisory Group of the Nigeria COVID-19 Research Coalition (NCRC) where he also leads the Epidemiological Studies Working Group. He is regularly consulted on epidemiology/public health assignments by WHO, UNAIDS, UNICEF, UNFPA and supports the NCDC, NACA and the FMoH.
He has over 120 publications including peer-reviewed journal articles, book chapters and technical/scientific reports and is a much sought-after panellist and discussant on Public Health topics.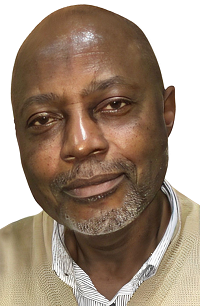 Professor Sunday Aremu Omilabu
B.Sc (Ife), M.Sc, Ph.D. (Ibadan), AvH (Germany).
A Medical Virologist, Director; Central Research Laboratory; Lead Investigator of the Centre for Human and Zoonotic Virology (CHAZVY), College of Medicine of the University of Lagos (CMUL) and Hospital Virologist, Lagos University Teaching Hospital (LUTH).
A pioneer Dean of the Faculty of Basic Medical Sciences. Professor Omilabu laboratory's expertise was one of the fulcra of activities peculiar to Nigeria alone, leading to the rapid response to the Ebola Virus Diseases (EVD) outbreak in 2014. The availability of prompt diagnostic facilities and techniques for the diagnosis and confirmation within few hours of sample receipt pivoted Nigeria's feat for curtailing Ebola Virus Disease (EVD) which was acknowledged globally. He achieved another feat with the first diagnosis and confirmation of COVID-19 in Nigeria in 2020.
A fellow of the Alexander von Humboldt foundation, Germany, a DAAD Visiting Research Fellow to Bernhard Nocht Institute for Tropical Medicine, Hamburg, Germany. He has mentored over 80 MSc students, supervised and co-supervised 13 Ph.D students and has published over 105 articles in peer-reviewed journal nationally and internationally.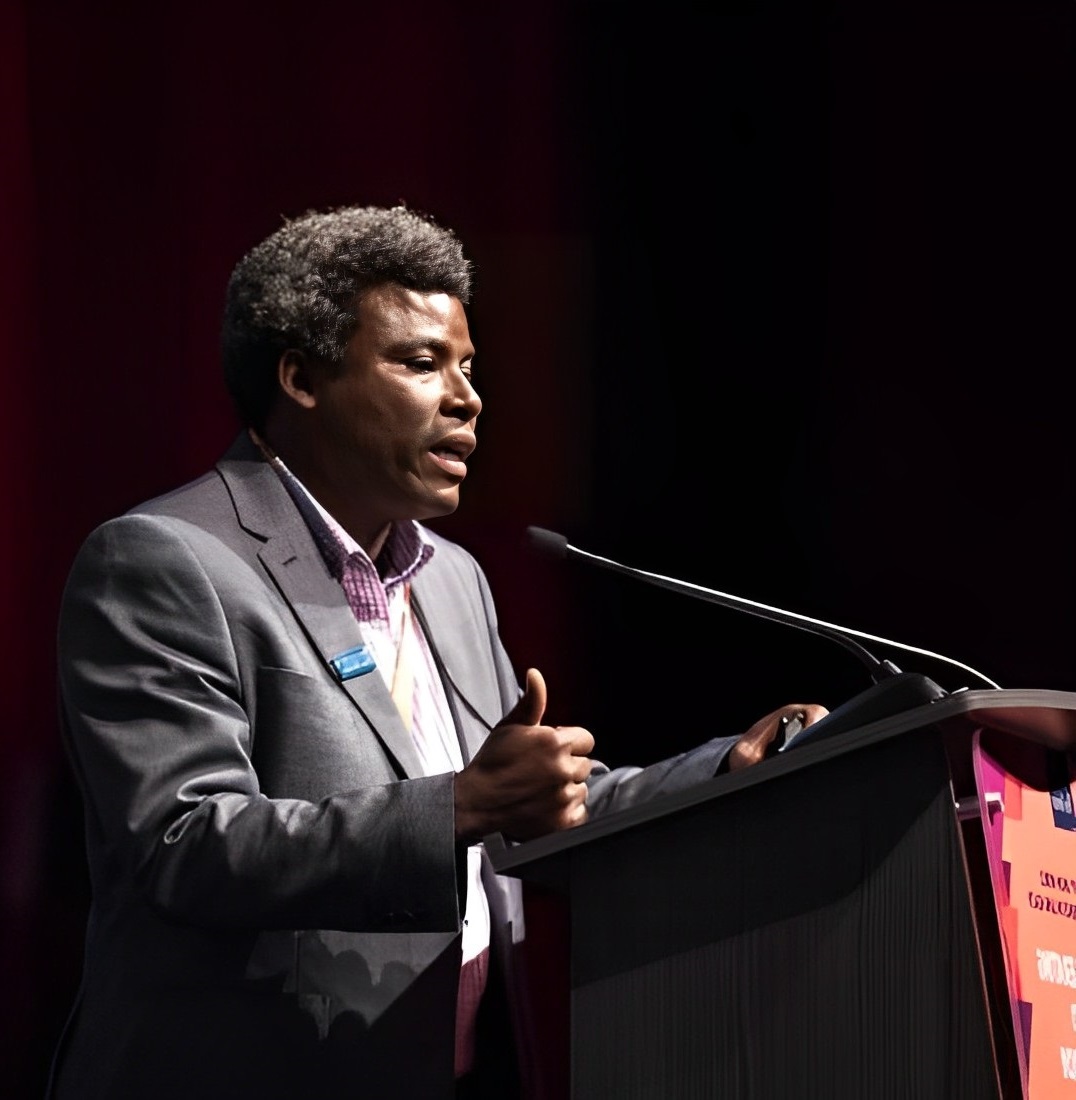 Professor Simeon Cadmus
Prof Simeon Cadmus is the Director, Centre for Control and Prevention of Zoonoses, University of Ibadan and also the Team Lead, Damien Foundation Genomics and Mycobacteria Research and Training Centre, University of Ibadan. Cadmus has over 113 publications in peered-reviewed journal publications on zoonotic and infectious diseases particularly in the areas of tuberculosis, brucellosis and lately emerging viral diseases of public health importance. Member, Expert Committee, in 2017 that produced the "Road Map for Zoonotic Tuberculosis" (tripartite document of WHO, FAO and OIE that addressed major health and economic impacts of this disease). He founded TIMOHI (The Ibarapa Meje One Health Initiative) a One Health initiative in Nigeria towards addressing endemic, emerging and remerging zoonotic/infectious diseases at the human-animal-ecosystem interface. He is currently the Co-PI for the West African One Health Actions Projects funded by the IDRC in Sierra Leone, Guinea, Liberia and Nigeria. Professor Cadmus with his team, continues the work on novel non-invasive methods of diagnosing childhood TB and bovine TB, contributing to and impacting meaningfully on the field of Veterinary Public Health. Professor Cadmus is a selfless and enterprising scholar with an indelible footprint in the area of bovine and zoonotic tuberculosis.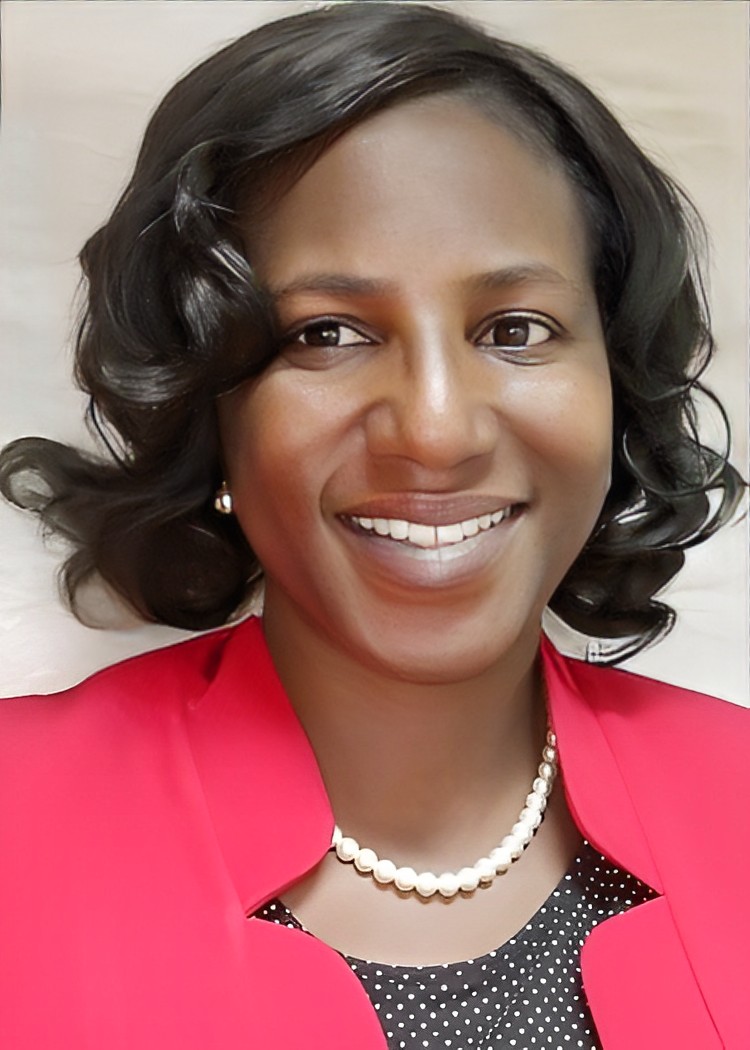 Dr. Adetoun Mustapha
Dr Adetoun Mustapha has about 30 years' career experience spanning industry, academia and research. She is a leading Environmental Epidemiologist in Africa. Her research focuses on public health challenges in developing countries such as air pollution, built environment, social determinants of health, climate change and applied ethics.
She is the Councilor for Africa in the International Society for Environmental Epidemiology Council and she is on the editorial board of international journals. She is a graduate of University of Lagos, University of Wales, Cardiff and Imperial College, London."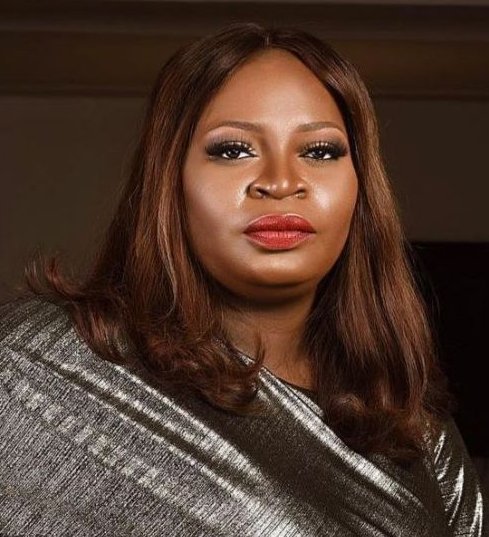 Dr. Fehintola Anthonia Ige
Fehintola Anthonia Ige, recently bagged a PhD in Genetics from the University of Lagos. Most of her doctoral degree work was focused on viral genetics, hepatitis B genetic variants in particular. She also has an MSc in Biochemistry and a Bsc. in Microbiology. She conducts studies on viruses (HIV, Viral Hepatitis, Mpox and SARS CoV-2), with the aim of finding new ways to resolve or better manage the diseases they cause. She is a Research Fellow in the National Reference Laboratory known as 'Center for Human Virology and Genomics', Nigerian Institute of Medical Research. Her research interest lies majorly in viral genetics, in vitro diagnostic kit development/kit evaluation, Bio risk and Infection control processes.
Dr. Joseph Shaibu
Dr Joseph Shaibu started his academic journey from a remote village in Kogi State where he had his primary and secondary school education. His secondary school was at Emoriko Community Secondary School (ECSS), Adupi-Ogugu, Olamaboro Local Government Area, Kogi State. Thereafter, he went for a pre-degree study at Obafemi Awolowo University (Pioneer set; 2003) with which he gained admission to study Microbiology in the school. He obtained a Master of Science degree in Medical Microbiology with specialization in Virology from College of Medicine, University of Lagos, in 2013. In a quest to attain the highest degree in his academic pursuit, he started a Ph.D. study in 2016 at the Department of Microbiology, Lagos State University, Ojo and went on to defend his thesis in June, 2023 when he was awarded a Doctorate degree in Microbiology with specialization in Virology.