Prof. Rosemary Audu
Director of Research
& Head of Department
Microbiology Department consists of 3 centers and a new unit was created in the course of the year 2021. They are: Center for Human Virology and Genomics (CHVG), Center for Tuberculosis Research (CTBR), Center for Infectious Disease Research (CIDR) and Production Unit. The production unit was created to cater for the transfer of technology for innovations developed within the department.
CHVG and CTBR are both national reference laboratories with ISO 15189 accreditation for 16 assays. The quality manager for CHVG, Mr Dominic Achanya, transferred his service out of the institute to a new university in his home state. He will surely be missed. Nevertheless, in a quest to maintain the quality standard for another cycle of four years, both CHVG and CTBR had a successful accreditation re-assessment in January 2022.
The department is composed of 17 research fellows, 36 support and 46 project staff. To strengthen the research capacity, we also have four adjunct professors and a consultant research professor. The department is focused primarily on research and innovation which is complemented with specialized clinical diagnostic services as well as trainings.
Some Achievements in Year 2021
For the first time in the history of this institution, the technology for an innovation was transferred to an investor. The SARS CoV-2 Detection Assay (SCODA) previously developed by Joseph Shaibu in 2020 was sold out to an investor.
Joseph Shaibu developed two qPCR-based test kits for Lassa Virus and Yellow Fever Virus
CHVG was designated as WHO national HIV drug resistance laboratory.
We responded to Yellow fever and Cholera outbreaks in Delta state in collaboration with other departments in the institute.
We conducted COVID-19 serosurveys in Sokoto and Delta states in collaboration with Clinical Science Department and Monitoring & Evaluation unit.
We sustained routine sequencing of SARS-CoV-2 in collaboration with Central Research Laboratory and African Center of Excellence for Genomics of Infectious Diseases(ACEGID)
Six postgraduate students from three different Nigerian Universities obtained extramural grant award for research into Viral Haemorrhagic Fevers and their hosts in Nigeria.
Some of our staff distinguished themselves in different endeavours namely:

Dr Olufemi Samuel Amoo – completed PhD
Uche Igbasi, Emelda Chukwu, Gideon Liboro, Mariam Adetunji and Dennis Abuh – completed FMLSCN
Fehintola Ige – emerged the junior researcher for 2021 after a keen contest the at NIMR Scientific Conference
Dr Azuka Okwuraiwe & Dr Emelda Chukwu – emerged best session presenters at NIMR 2021 Scientific Conference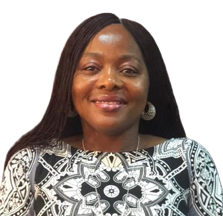 Dr. Nneka Onyejepu
DEPARMENTAL STAFF OF THE MONTH OF APRIL, 2022
(For punctuality to the departmental meeting)
Other Photo Activities in the department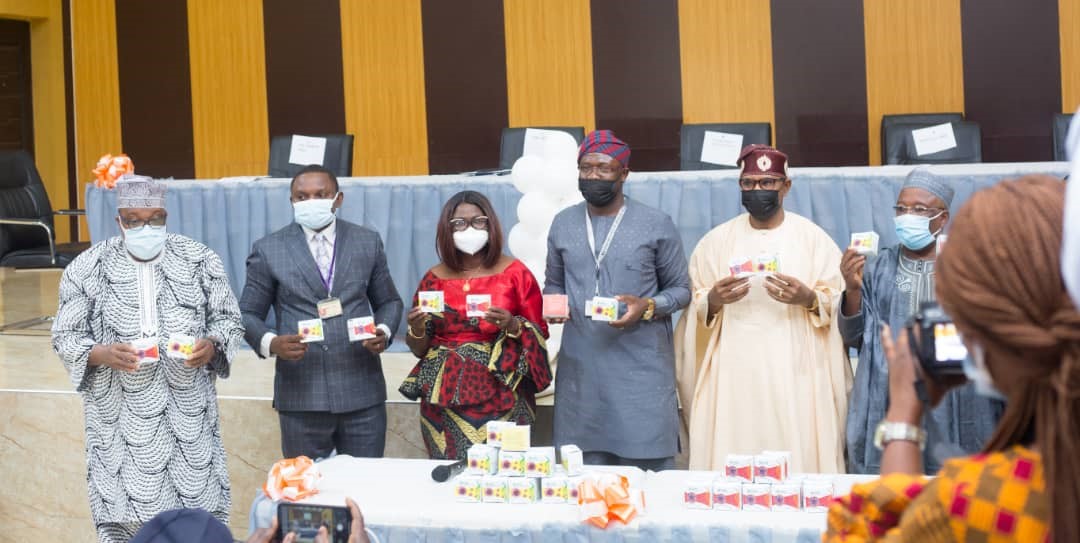 Launching of Lassa Virus and Yellow Fever Virus qPCR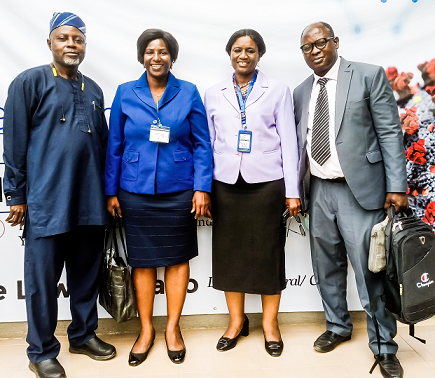 Adjunct professors and the HOD at the 2021 NIMR Scientific Conference
Send-forth of Mr. D. Achanya (3rd from the left) in June, 2021
Viral Haemorrhagic Fever scholars and project collaborators after an orientation in December 2021