---
WELCOME TO NIMR
To be an institution of excellence in basic, applied and operational research for the promotion of national health and development in Nigeria...
To conduct research into diseases of public health importance in Nigeria and develop structures for the dissemination of research findings while providing the enabling environment and facilities for health research and training in cooperation with the federal and state ministries of health and in collaboration with universities, allied institutions and organized private sector nationally and internationally...
The mandate of the Institute under the enabling Act of 1977:...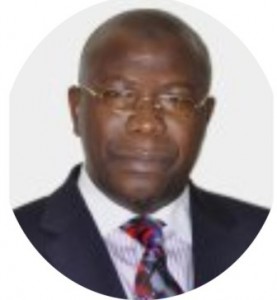 Professor Babatunde Lawal Salako
MBBS(Ib), FWACP, FRCP (Edin), FRCP (Lond), MNIM
Director General / CEO
                Meet the DG
Read More
African Students Union Parliament (ASUP ) Patners NIMR to eradicate drug abuse on campuses &
Confers honorary Award of PAN-AFRICAN leadership on DG of NIMR
for  his outstanding performance & achievement in the medical field.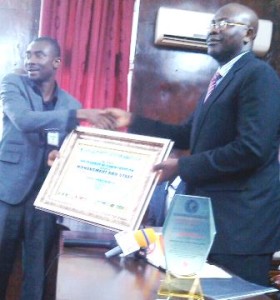 DG/CEO of NIMR (right) receiving his award from ASUP representative.
BIOINFORMATICS TRAINING WORKSHOP
May 8 – 13, 2017
News Flash

7th Annual Molecular Biology Hands-on-training workshop: 7-11 August,2017...

Read More
The Nigerian Institute of Medical Research (NIMR) was established through the National Science and Technology Act of 1977, the Medical Research Council of Nigeria was renamed the National Institute of Medical Research.  This name was further changed to the Nigerian Institute of Medical Research (NIMR) in 1993. pdf  or  doc. ...

Read More