PUBLIC HEALTH AND EPIDEMIOLOGY DEPARTMENT
The Public Health and Epidemiology Department focuses on communicable and non-communicable diseases and other health problems that are of public health importance in the country. The Department conducts epidemiological (including control interventions), social and laboratory-based research on diseases such as onchocerciasis, schistosomiasis, filariasis, malaria and, in addition nutrition, reproductive and sexual health, and HIV/AIDS.
These research activities are conducted in collaboration with and support of local and international bodies such as the States' ministries of Health (e.g. Ondo, Ogun, Borno, Osun and, Niger), National Control Programs (such as National Onchocerciasis Control Program, National Schistosomiasis Control Program, Malaria Vector Control Unit/Roll Back Malatia), the African Program on Onchocerciasis Control (APOC), the German Technical Cooperation (GTZ), the office of Population Research, Princeton University, USA and the Swiss Tropical Institute.
Others include the Applied Research on Child Health (ARCH) project of Boston University School of Public Health under the auspices of USAID in Washington, the WHO, UNICEF, the National Institute for Communicable Diseases, the University of the Witwatersrand, Johannesburg, South Africa and the Centre de Recherche Entomologique du Benin, Cotonou.
Senior Research Staff

Prof. O. P. Akinwale        Director of Research (NTD)

Dr. B. Adewale                Deputy Director
Mrs. V. N. Victor Enya    Deputy Director (Laboratory Services)
Dr. M. A. Sulyman         Chief Research Fellow / HOD
Dr. P. V. Gyang             Research Fellow I
Mr. A. K. Adeneye        Research Fellow II
Dr.  A. O. Adeogun    Research Fellow
Mr. A. K. Ojogbede   Research Fellow
Mr. H. Uzoma            Scientific Officer
Mr. T. Nwofor            Scientific Officer II
Mr. O Olagundoye    Scientific Officer II
MOLECULAR PARASITOLOGY RESEARCH LABORATORY
Staff
Prof Olaoluwa Pheabian Akinwale
Dr Pam Vincent Gyang
Mr Timothy Ejike Nwafor
Mr Ini Obong Essien
 
Introduction
The Molecular Parasitology Research Laboratory is located within the Department of Public Health and Epidemiology, Nigerian Institute of Medical Research, and is a member of the Africa Buruli ulcer Laboratory Network (BU-LABNET). Until recently, absence of in-country molecular diagnosis of Buruli ulcer (BU) infection was a major challenge to the National Buruli ulcer Control Program in Nigeria. The laboratory overcame the challenge by successfully obtaining several research and equipment grant awards from organizations such as WHO/TDR to strengthen its capacity for molecular diagnosis, thereby enhancing the performance of the national control program and preventing patients' treatment delay, in addition to making it the National Buruli ulcer Reference Laboratory. Samples obtained from clinically diagnosed BU patients are sent to the laboratory from 19 endemic states and the Federal Capital Territory, Abuja. The clinical samples are screened at no cost to the patients. Research activities in the laboratory include epidemiology of Neglected Tropical Diseases such as schistosomiasis, Buruli ulcer, onchocerciasis, soil-transmitted helminthiasis, and also neglected parasitic zoonotic diseases for example toxocariasis and toxoplasmosis. The laboratory collaborates with institutions within and outside Nigeria, which include Obafemi Awolowo University, Nigeria; University of Lagos, Nigeria; Oshun State University, Nigeria; Taipei Medical University, Taiwan; University Sains Malaysia, Penang, Malaysia; Swiss Tropical and Public Health Institute, Basel, Switzerland; and University of California, San Diego, USA.
On-going Research
Enhancing the fundamentals for effective control of Buruli ulcer through sequencing and mutation analyses of drug resistance in the era of global spread of antimicrobial resistance.
Field validation of a species-specific mitochondrial gene-based molecular assay for differentiating S. haematobium from its closely related animal infective schistosome species.
Contextualized strategies to optimize coverage of school-based mass drug administration for soil transmitted helminthes and schistosomiasis control programs in Nigeria.
Epidemiology of Schistosoma mansoni in Iwelepe and Ogbere communities in Ogun state and evaluation of sensitivity and specificity of a point-of-care circulating cathodic antigen rapid test kit in urine.
Female genital schistosomiasis: Association with cervical cancer in Nigeria.
Molecular epidemiology and characterization of human and animal schistosomiasis in a putative hybrid zone in Ogun state, Nigeria.
High speed macrocentrifuges​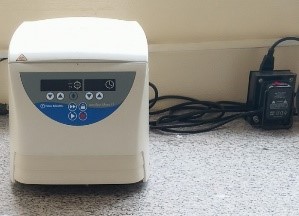 High speed micro centrifuge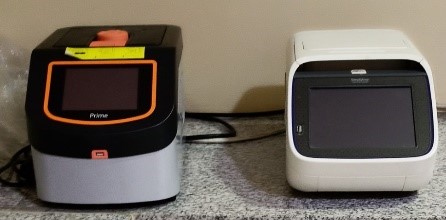 Thermal cyclers

Real-time qPCR thermo cycler with printer and computer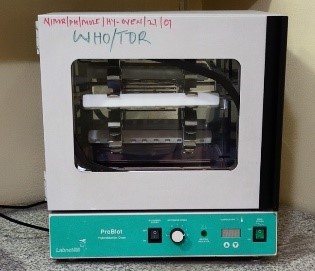 Hybridization oven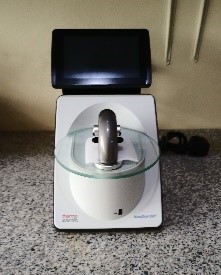 Nanodrop Spectrophotometer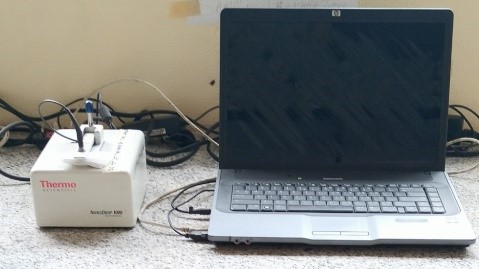 Nanodrop Spectrophotometer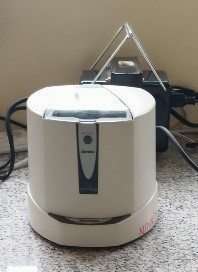 Microplate centrifuge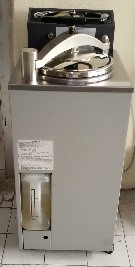 Autoclave machine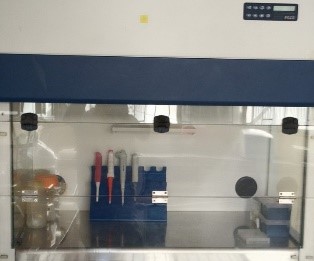 PCR Safety cabinet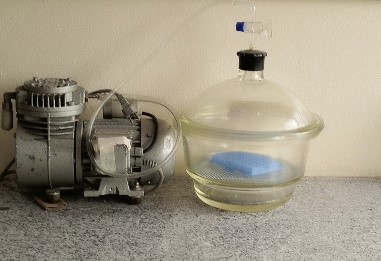 Dessicator and pump