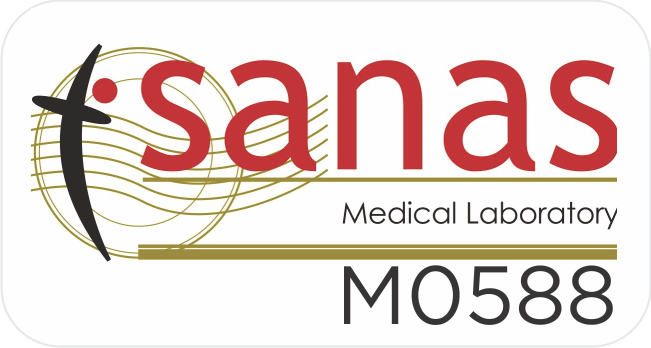 Centre for Human Virology and Genomics (CHVG) is an ISO 15189 accredited laboratory. Yellow fever and Lassa fever are endemic diseases which have been recently associated with high levels of morbidity and mortality in Nigeria. Diagnosis of these diseases have been quite challenging due to limited access to diagnostics. This compelled us to develop two kits namely: NIMR Yellow Fever Virus RT-q PCR Kit and NIMR Lassa Fever Virus RT-q PCR Kit. The kits have been successfully validated are in use. Recently, we also developed an Mpox RT-q PCR Kit to help in the diagnosis and management of Monkeypox (Mpox) disease that caused a recent global emergency. We have other innovations in the pipeline at CHVG.
In the spirit of providing social corporate responsibility, in 2023 we expanded our test menu to include hepatitis surface antibody (HbsAb). Also, we are making it more convenient for travelers by expanding our test menu to include Varicella, Rubella, Measles, Mumps and other assays needed for immigration purposes.
RESEARCH ACTIVITIES
CHVG has three research groups; Viral surveillance, Population Genomics and Cancer (POPGEC) and Blood Genetics and Transfusion Research groups.
The Viral Surveillance Group seeks to understand the ecology of viruses associated with viral haemorrhagic fever and their hosts in order to develop effective public health strategy for their control in Nigeria. This group also conducts research into other viruses of public health importance. The research focus of this group include:
Characterization of viruses associated with VHFs, provide information on main reservoirs of infection in VHF-prone areas and train a crop of young scientists in support of the National Control Program.
Conduct surveillance and molecular characterization of major viruses of public health importance including Mpox virus.
Development and validation of PCR assays (conventional and real time) and serology assays (antigen, and antibody based) for active surveillance. Contact: rosemaryaudu@nimr.gov.ng or josephshaibu@gmail.com
The Population Genomics & Cancer (POPGEC) Group focuses on utilizing molecular and genomic technologies for various research, relevant to improve human health. POPGEC's current research themes include:
1. Population Genomics and Epidemiology.
Cancer and Genotoxicity.
Diagnostic Assays Development Programme.
Bioinformatics and Computational Biology contact: popgec2020@gmail.com or ck.onwuamah@nimr.gov.ng
The Blood Genetics & Transfusion Research Group (BGTR) focus on
Developing algorithm to improve voluntary blood donation and blood safety, for significant reduction in transmission of diseases through blood transfusion in Nigeria.
Translating research and product development in transfusion medicine into new diagnostic tools
Identifying genes which define immune response to pathogens and blood disorders therefore, discovering new target genes for therapeutic approach.
Implementation of Digital Epidemiology and Telehealth in disease surveillance
Contact: bloodgen2020@gmail.com, blood.gen@nimr.gov.ng or os.amoo@nimr.gov.ng
We conduct all our research and service activities in line with quality management system (QMS), as CHVG continues to advance in laboratory systems quality implementation.
The CHVG has state of the art equipment, and many more equipment have being added to the list. We welcome researchers who wants to collaborate with us, just send an email to  chvg.micro@nimr.gov.ng or os.amoo@nimr.gov.ng
TRAININGS OFFER AT CHVG
Quality Management System Training: As a certified and accredited laboratory, CHVG offers to the public several years of both theoretical and practical knowledge and experience gained on Quality Management System (QMS), to different individuals and laboratories who seek to improve their service delivery and become accredited.
Cost:

₦200,000 per participant

Training duration

Five (5) days

Venues:

CHVG Conference room, NIMR

Facilitators:

Mrs. Morenike Igbinavbiere




Dr. Sam Amoo

A Certificate will be issued at the end of the training
Molecular and Genetic Techniques of infectious diseases Training: At our highly equipped and constantly evolving molecular labs, the basics of molecular techniques available (manual and automated) will be covered. This will be supported with practical sessions. The experience will be enriching due to the varied research activities occurring at the laboratory constantly. A tour of NIMR Central laboratory facility (which houses a next generation sequencer) will be conducted.
Cost:

₦150,000 per participant

Training duration:

Five (5) days (plus another optional 5 days of lab practical)

Venues:

CHVG Conference room and the Molecular Laboratory

Facilitators:

Dr. Chika Onwuamah, Dr. Sam Amoo, Dr. Azuka Okwuraiwe

A Certificate will be issued at the end of the training
NOTABLE COMMEMORATION DAYS IN 2023
| | |
| --- | --- |
| WORLD BLOOD DONOR DAY | 14th June 2023 |
| WORLD HEPATITIS DAY | 28th July 2023 |
| CUSTOMER SERVICE WEEK | 2nd – 6th October 2023 |
| WORLD AIDS DAY | 1st December 2023 |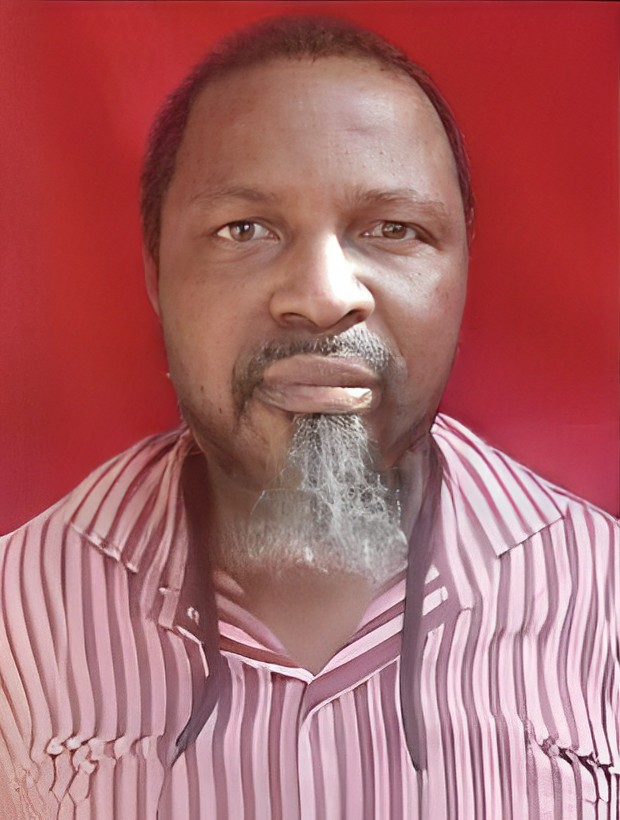 Dr. Olufemi Samuel Amoo
Head, Centre for Human Virology & Genomics
STAFF OF THE MONTH OF JUNE, 2023
(For your hard work in clearing backlog on the validation bench and ability to prepare 10% hypochlorite solution for use in the Centre)
NOTE: At the field name of service, please select "HVL Income" instead of "OI income" stated on the guide. This is crucial else you will not see the tests you want to pay for. Use the prices in the Clients handbook to fill in the unit cost per test you select. The total amount payable will then be automatically generated. You can then procedure to fill the remaining fields, and following the prompts to pay online using your bank card or generate an RRR code to use to pay cash at any bank.
Subsequently, download and filled our test request form and ship the sample to our facility with copy of the payment receipt and the filled request form.
>
S/N
NAME
DESIGNATION
1.
Prof. (Mrs.) R. A. Audu
Director of Research/HOD, Microbiology
2.
Dr. Chika K. Onwuamah
Chief Research Fellow
3.
Dr. Azuka P. Okwuraiwe
Research Fellow I/Head CHVG
4.
Dr. Olufemi S. Amoo
Research Fellow I
5.
Mrs. Fehintola A. Ige
Research Fellow II
6.
Mrs. Mabel O. Uwandu
Junior Research Fellow
7.
Mrs. C. Leona Okoli
Chief Science Lab. Technologist
8.
Mr. Gideon O. Liboro
Chief Med. Lab. Scientist
9.
Mr. Ebenezer O. Odewale
Asst. Chief Med. Lab. Scientist
10.
Mrs. Rashidat M. Omoloye
Principal Science Lab. Tech.
11.
Mrs. Morenike A. Igbinavbiere
Principal Science Lab. Tech.
12.
Mrs. Chinasa C. Onyeitu
Principal Science Lab. Tech.
13.
Miss Joy M. Odofin
Science Lab. Technologist
14.
Mr. Osaga O. Oforomeh
Principal System Analyst I
15.
Mr. Christian A. Ojonugba
Senior Executive Officer (Accounts)
16.
Mr. Sunday O. Francis
Higher Executive Officer (Accounts)
17.
Mrs. Roseline O. Alesinloye
Chief Executive Officer
18.
Mrs. Obioma G. Iyke-Azike
Admin. Officer 1
19.
Mr. Prince U. Atat
Assistant Executive Officer
20.
Mrs. Mary O. Alexander
Higher Executive Officer
21.
Mr. Eghosa Ehikhametalo
Higher Executive Officer
22.
Mrs. Elizabeth O. Oyesola
Executive Officer
23.
Mr. Boniface Ajenu
Senior Motor Driver/Mechanic I
24.
Mr. Joseph O. Shaibu
Project-Research Fellow
 
ADJUNCT PROFESSORS
 
Prof. Sunday Aremu Omilabu
Prof. Alani Sulaimon Akanmu