Molecular Biology and Biotechnology Department
The Molecular Biology & Biotechnology Department (MB&BT) was established in 1977. The department currently has five laboratories/divisions/units for research, capacity building and training. These are:
Food Safety Research Laboratory (handling research on enteric diseases including Helicobacter pylori infection etc)
Respiratory Diseases Research Laboratory
Immunogenetics & Theranostics Research Laboratory
Probiotics and Gut Microbiome Research Laboratory
Molecular Techniques Research Laboratory (this research laboratory headed by Dr M.A Fowora) developed NIMR Biotech DNA extraction kit and other ongoing innovations/inventions.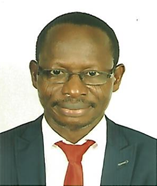 Dr Toyosi Y. Raheem, PhD, FWAPCMLS, is the current Ag HOD. He is a Senior Research Fellow in the Institute. He is a team player committed to Quality and Excellence. He is a SLIPTA/SLAMTA certified laboratory expert. He is a Trained Biorisk Management Trainer.  He has a strong interest in molecular epidemiology and genomic studies of respiratory pathogens and other disorders of national and international public health concerns. His Ph.D. thesis was on efflux pump genes and the role of chemosensitizers in multidrug resistant tuberculosis.
Contact information
E-mail: tyraheem@nimr.gov.ng
Tel: +234 806 799 0692

i.  Research Fellows
Dr. Toyosi Yekeen Raheem
Senior Research Fellow &amp Ag HOD
Prof. Smith S. I, FAS   
Director of Research
Dr. Bamidele A. Iwalokun
Deputy Director of Research
Dr. Tajudeen A Bamidele
Chief Research Fellow
Dr. Fowora M. A.
Senior Research Fellow
Mrs. Adagbada A.
Research Fellow II
Mr. Yisau J.
Research Fellow II
ii. Laboratory Staff
Mrs. Akintunde G.
Chief Medical Laboratory Scientist
Mrs. Fesobi T. W.
Chief Laboratory Technologist
Mrs. A. Aiyedogbon
Medical Laboratory Scientist
Mr. C. Ikpo
Medical Laboratory Scientist
iii. Secretariat
Mrs. Okolie
Secretarial Assistant
Mrs. Adebiyi S.
Admin Officer II
iv. Adjunct Researchers/Professors
Prof. Niyi Osuntoki
University of Lagos, Nigeria.
Akinniyi (Niyi) Osuntoki is an Adjunct  Research Professor in the Department of Molecular Biology and Biotechnology, Nigerian Institute of Medical Research, Yaba-Lagos. He is a Professor of Biochemistry at the Faculty of Basic Medical Sciences, College of Medicine, University of Lagos. With a background in biochemistry and postgraduate training in protein chemistry, molecular biology, and biotechnology.  His current research interests are in the areas of Molecular Biology, Biotechnology and Bioengineering and focus on the identification of polymorphisms in selected genes for diagnostic and prognostic applications, bioremediation, and the development of probiotics from indigenous fermented products. Niyi is part of various multidisciplinary collaborations which have contributed significantly to scientific knowledge and resulted in 3 patents awarded.   He has considerable experience mentoring younger scientists and has supervised over 70 M.Sc. and 17 Ph.D.s to successful completion.
He leads a multidisciplinary team involved in developing low cost/ low technology needs-based healthcare solutions. The goal is to develop low-cost healthcare solutions for use in low- and medium-income countries while simultaneously building human capacity and training the next generation of scientists.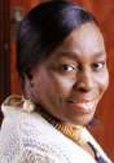 The head of the Molecular Epidemiology and food safety laboratory is Prof. Stella I. Smith has 187 peer-reviewed publications to her credit. Her Google scholar citation is 3237 and h-index of 31. Prof. Smith was recently inducted as a Fellow of the Nigerian Academy of Science and is a member of several international organisations. Prof. Smith also doubles up as the founding President of the African Helicobacter and Microbiota Study group (AHMSG) a group comprising experts from eight African countries. She is also a reviewer to several international journals as well as member of African German Network of Excellence in Science (AGNES).
The Molecular Epidemiology and food safety Laboratory over the years has been involved in Molecular epidemiology of infectious agents of majorly bacterial diseases particularly Helicobacter pylori, Campylobacter jejuni/coli, Enterohaemorrhagic E. coli and Salmonella (typhoidal and non-typhoidal) diseases. The Laboratory has won several grants most notable of which are TWAS, IFS, Humboldt, INSERM, ICGEB, DFG, TeTFUND, NIMR and ACE (collaborating partner).
The Laboratory is also involved in capacity building of students, lecturers and researchers from the six geo-political zones in the country either as IT, project or molecular biology hands-on-training workshop since 2009 with over 300 IT and project students from BSc to PhD. She has co-supervised 13 PhD students with 3 on-going. She also established the annual molecular biology hands on training workshop for final year 400L students at the Mountain Top University where she is the Professor of Microbiology. Over 400 participants being trained in the Molecular biology hands-on-training workshop since inception.
The Laboratory collaborates with Researchers both nationally and internationally. International collaborating countries have been from Germany, France, Netherlands, UK, US, Belgium, South Africa and Cameroon.
Notable equipment in the laboratory include:
VIDAS: For food pathogen detection
TEMPO: for food pathogen detection
Fluorescent microscope: For rapid and direct detection of pathogens in situ.
Real-time PCR: For quantification of DNA or RNA in real time.
Urea Breath Test Machine: For non-invasive detection of H. pylori
Photo-documentation system: For documentation of agarose gels.
Thermal cycler
Microcentrifuge (Eppendorf)
-80oC and -40oC ultra low freezer
Nanodrop spectrophotometer for DNA quantification
Biosafety Cabinet
Contact:
---
Prof. Stella I. Smith
stellaismith@yahoo.com,
stellaismith_@hotmail.com
stellasmith@nimr.gov.ng
sismith@mtu.edu.ng
+234 803 70 58 989
---
Workshop 2020