Molecular Biology and Biotechnology Department
Introduction
In tandem with the vision of becoming a hub for excellence in Molecular Biology & Biotechnology research, workforce development and wealth creation in Nigeria, the department has the track records of researching into "omics" of bacteria, fungi and protozoa, essentially of gastrointestinal and urogenital origins. We have high impact publications in molecular epidemiology of Salmonella enterica ser. Typhi, non-typhoidal salmonella (NTS), Helicobacter pylori, entero-haemorrhagic Escherichia coli (EHEC, 0157:H7), determinants of antimicrobial resistance and mobile genetic elements driving antibiotics resistance transmissibility.
Also, we explore the biotechnological potentials of local isolates of lactic acid bacteria with many 16S rRNA genes deposited and accessioned in the National Center for Biotechnology Information (NCBI), Bethesda, USA. Our response to the COVID-19 pandemic engendered three (3) diagnostic kits; DNA, RNA extraction kits, sample release buffers, which are being processed for patenting.
Currently, in bracing up to the public health problems in the country, the department is repositioned to operate under five (5) laboratories/units with strategic research focus as follows;
Molecular epidemiology and Food safety
Nanotechnology
Probiotics and gut microbiome
Molecular techniques
Respiratory diseases
The department collaborates with local/international institutions such as Federal and State Ministries of health, Nigeria, FHI, Alexander von Humboldt (AvH), Germany, INSERM, France, TWAS, ROCHE and Universities.
T. A. Bamidele MSc, Ph.D. Medical/Pharmaceutical Microbiology
Coordinator/Senior Research Fellow
S. I. Smith MSc, PhD
Professor, Director of Research
B. A. Iwalokun MSC, PhD
Deputy Director, Research
M. A. Fowora MSc, PhD
Research Fellow I
T. Y. Raheem MSc, PhD
Research Fellow I
O. A. Adagbada MSc
Research Fellow II
J. I. Yisau MSc
Research Fellow II
Laboratory Scientists
G. Akintunde MSc, FMLS
Chief Medical laboratory Scientist
T. W. Fesobi MSc
Chief Science laboratory Technologist
N. Aiyedogbon
Medical laboratory Scientist
J. C. Ikpo
Medical laboratory Scientist
Secretariat/Departmental Office
A.O Okolie

Chief Secretarial Assistant

T. S. Adebiyi
Executive Officer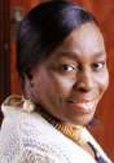 The head of the Molecular Epidemiology Unit is Prof. Stella I. Smith has 166 peer-reviewed publications to her credit. Her Research Gate score is 36.22 with a top 5% ranking of members. Her Google scholar citation is 2,290 and h-index of 25.
The Molecular Epidemiology Laboratory over the years has been involved in Molecular epidemiology of infectious agents of majorly bacterial diseases particularly Helicobacter pylori, Campylobacter jejuni/coli, Enterohaemorrhagic E. coli and Salmonella (typhoidal and non-typhoidal) diseases. The Laboratory has won several grants most notable of which are TWAS, IFS, INSERM, ICGEB, DFG, TeTFUND and ACE (collaborating partner).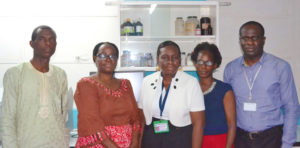 The Laboratory is also involved in capacity building of students, lecturers and researchers from the six geo-political zones in the country either as IT, project or molecular biology hands-on-training workshop since 2009 with over 200 IT and project students from BSc to PhD. Over 160 participants have been trained in the Molecular biology hands-on-training workshop since inception.
The Laboratory collaborates with Researchers both nationally and internationally. International collaborating countries have been from Germany, France, Netherlands, UK, US, Belgium, South Africa and Cameroon.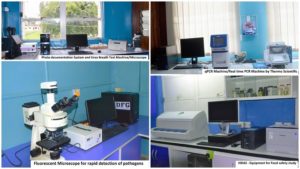 Notable equipment in the laboratory include:
VIDAS: For food pathogen detection
Fluorescent microscope: For rapid and direct detection of pathogens in situ.
Real-time PCR: For quantification of DNA or RNA in real time.
Urea Breath Test Machine: For non-invasive detection of H. pylori
Photodocumentation system: For documentation of agarose gels.
Contact:
---
Prof. Stella I. Smith
stellasmith@nimr.gov.ng
stellaismith@yahoo.com
+234 803 70 58 989
---
Workshop 2020