Corporate Marketing and Communication Unit, the commercial arm of Nigerian Institute of Medical Research (NIMR) was incorporated on the 15th day of January, 2013 as a business enterprise (BN 2244430) but started operations on the 1st day of August 2014 to render medical consultancy services.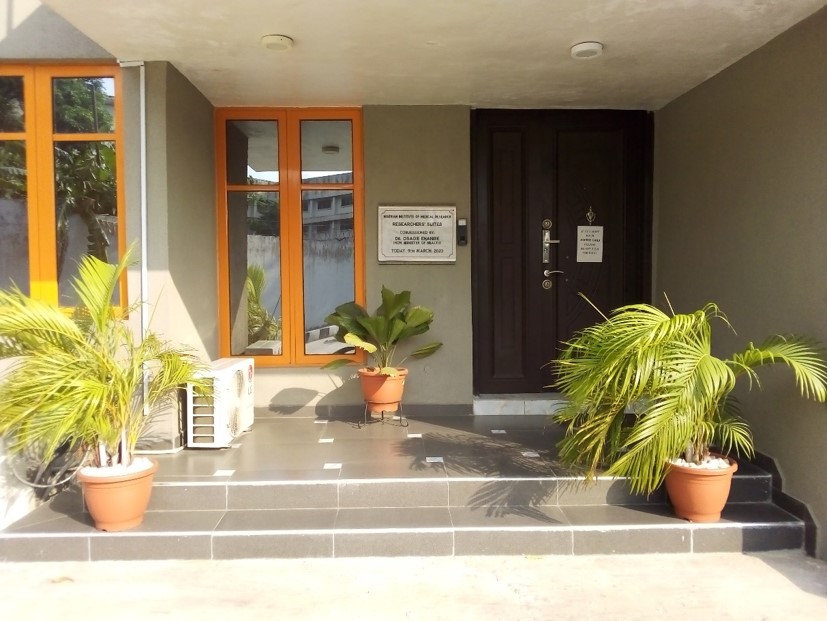 Purpose:
To primarily support NIMR's mandates, wealth creation and value addition to NIMR. As a child of necessity, the paradigm shift from over-dependence on government funds (that are irregular) and grants (that are difficult to get) to that of private partnership initiative for medical research is the practice in the world over. This gives room for dynamism and flexibility in approach, management and organization with the aim of creating awareness on NIMR activities and market NIMR's products and services.
Activities:
At NIMR Consult, we provide a full range of services tailored to meet the needs of our discerning customers. These products and services include:
Consultancy services
Build the capacity on health for research and development
Medical/diagnostic analysis for improved wellbeing, research and projects
Leasing of sound environmental health facilities
Support pharmaceutical and allied companies in clinical trials and drug efficacy
Project management via bidding for contracts
Facility management, and
Any other legal business with and outside Nigeria.
In addition, the Centers at NIMR offer unique services that can attract medical tourism to Nigeria as a result of improved services. We also render specialized services to discerning corporations with sophisticated needs and expectations in private and in confidence, and in a professional manner. With our "On-Line, Real-Time" service, we attend to the needs of these discerning customers.
For further enquiries on our products and services, kindly contact
Price (Naira)
Auditorium
210,000
(300 seaters capacity)
BMC 1
73,500
(100 seater capacity)
BMC 2
42,000
(40 seaters capacity)
Syndicate Room
10,500
(10 seaters capacity)
Refundable Caution Fee
Auditorium
20,000
BMC 1 & 2
10,000
Researcher's Suite
(22 fully furnished and Air-conditioned rooms)
8,000 (flat rate)
fully furnished & Air-conditioned rooms