Center for Infectious Diseases Research
CIDR is among the three centers in Microbiology Department, we perform basic, translational and clinical research. Our highly interdisciplinary research focuses on the transmission, evolution, immunology and control of infectious diseases among human populations and environment, using cutting -edge tools in epidemiological and genetic analysis, backed by focused field and experimental research.
We collaborate with relevant stake holders in microbiome genomics research of pathogens, hosts, vectors and environment in line with "One health" concept to monitor and control public health communicable diseases' threats, nationally and internationally.
Our scope spans a wide range of microbial research on diseases with three research groups;
Bacteriology
Parasitology
Immunology group
Bacteriology group conducts research on bacteriological infections of public health importance, with focus on;
Diarrheal agents, respiratory tract infections, sexually transmitted diseases (STDs)
Microbial analysis of water, food and other environmental samples
Surveillance of antimicrobial resistance
Opportunistic microbial diseases and zoonotic/nosocomial infections
Capacity development on antibiotics stewardship for doctors and other healthcare workers
We operate microbial repositories for research and academic purposes.
Contact: emeldachukwu123@gmail.com 
Parasitology group: focuses on research on infections with parasitic etiology, with focus on;
Malaria and neglected tropical parasitic infections
Genomics surveillance of antimalarial drug resistance markers
Field evaluation of diagnostic devices for parasitic infections in collaboration with relevant organization
Implementation and applied research to improve diagnosis, promote rational (safety and effective) use of diagnostic devices to improve health outcomes.
Contact: eyiuche2001@yahoo.com; utigbasi@nimr.gov.ng
Immunology group conducts research on immunological marker of diseases of public health importance
Contact: bamiyin@yahoo.com
MEMBERS OF STAFF – CIDR DIVISION
RESEARCH FELLOWS
Dr. Uche Thecla Igbasi
Senior Research Fellow /Head of Centre
Dr. Emelda Ebere Chukwu
Research Fellow I
Mrs. Ebelechukwu Eugenia Afocha
Research Fellow II
Miss. Oluwatoyin Bamidele Awoderu
Research Fellow II
MEDICAL LABORATORY SCIENTISTS
Dr. Christian Enwuru
Chief Medical Lab. Scientist
Mrs. Maureen Wahab
Assistant Chief Medical Lab. Scientist
Mr. Peter Lengshak Gogwan
Medical Laboratory Scientist I
SCIENCE LABORATORY TECHNOLOGIST
Mr. Jubril Femi Sholeye
Science Laboratory Technologist II
Mr Timothy Aje
Higher Science Laboratory Technologist
ADMINISTRATION STAFF
 
Mrs. Alesinloye Roseline Omotayo
Chief Executive Officer
Miss Rosemary Okocha
Chief Clerical Officer
ADJUNCT PROFESSORS
Dr. Adetoun Mustapha
 
Prof. Ehimario Igumbor
 
Prof. Kolawole Oyedeji
 
PRICE LIST FOR SERVICES RENDERED BY CIDR
S/N
ITEMS
PRICE (Naira)

Immunology

1
ELISA analysis for corporate bodies
25,000 per plate
2
ELISA analysis for students
10,000 per plate
3
ELISA reading for corporate bodies
15,000 per plate
4
ELISA reading for students
5,000 per plate

Bacteriology

5
Microbial assay for corporate bodies
20,000 per sample
6
Microbial assay for students
10,000 per sample
7
Bacterial characterization using semi-automated method for corporate bodies
20,000 per Isolate
8
Bacterial characterization using semi-automated method for Students
15,000 per Isolate
9
Bacterial characterization using automated method for corporate bodies
25,000 per isolate
10
Bacterial characterization using automated method for Students
25,000 per isolate
11
Bacterial characterization and Antibacterial Sensitivity testing using automated method for corporate bodies
40,000 per isolate
12
Bacterial characterization and Antibacterial Sensitivity testing using automated method for Students
30,000 per isolate
13
Molecular analysis
30,000 per isolate
14
Bacterial isolation and molecular analysis
50,000 per isolate
15
Parasitic Identification of pathogens
1,000 per sample
16
Maintenance fee for Standard Microbial strains
50,000 per isolate
17
Maintenance fee for typed Nigerian strains
10,000 per isolate
18
Microbial analysis of potable water (for Individuals)
150,000
19
Microbial analysis of potable water (for cooperate bodies)
250,000
20
Microbial assay of Pool water (for 3 samples)
250,000
21
Environmental microbial sampling (cooperate bodies)
250,000
22
Environmental microbial sampling (for Individuals)
50,000 -100,000

Parasitology

23
Stool analysis for intestinal parasites (Food handlers and others)
500 per sample
24
Slide microscopy for corporate bodies
500 per slide
25
Slide microscopy for students
200 per slide
26
Helminth ova on stained slides
200 per slide
27
Protozoan cysts on stained slides
200 per slide
28
Infected mice for Schistosomiasis
5,000 per mouse
29
Infected snails for Schistosomiasis
1000 per snail
30
Isolation and Identification of Trichomonas vaginalis
20,000 per sample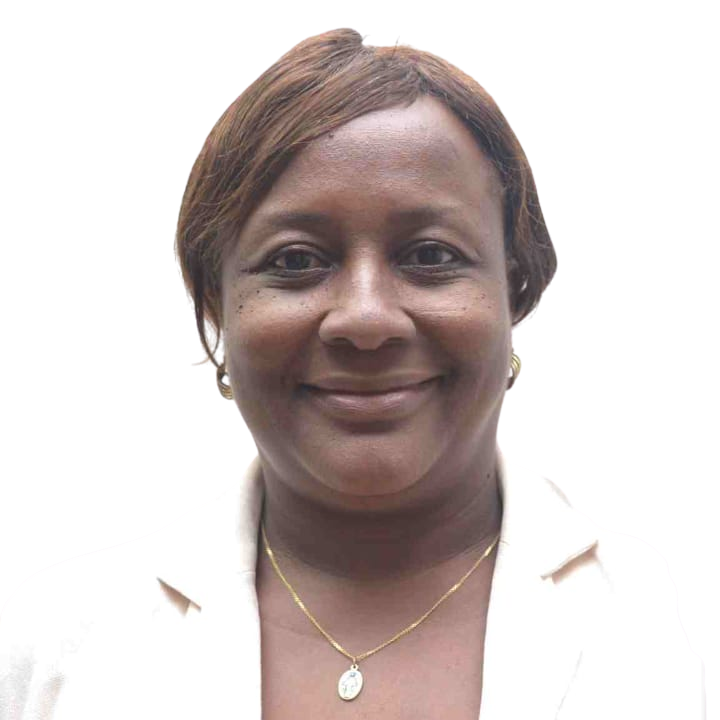 DR. (MRS.) U. T. IGBASI
HEAD, CENTRE FOR INFECTIOUS DISEASE RESEARCH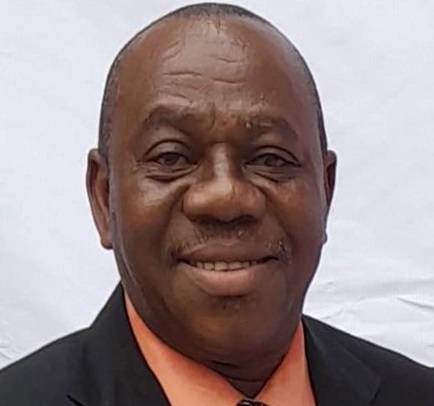 Dr. Christian A. Enwuru
STAFF OF THE MONTH OF JULY, 2023
(For remarkable contributions towards the success of the external training conducted.)