BIOCHEMISTRY & NUTRITION DEPARTMENT
The department of biochemistry and nutrition is a multidisciplinary and closely kneated team that seeks to use cutting edge technologies and sound expertise in basic and translational research in providing impactful outputs via its units:


Biochemistry & Immunogenomics- focusing on the general biochemical analysis of biological molecules, polymorphisms in red blood cell related diseases, molecular mechanisms of malaria parasite infectivity and pathogenesis.
Centre for Research in Traditional, Complementary and Alternative Medicine (CRTCAM)- training and conduct of research into safety and authenticate efficacy claims and compound testing on selected natural products and actives ingredients.
Nutrition- provides relevant scientific information and conduct of investigation in nutritional quality, safety, and associated disorders such as deficiencies of vitamins, minerals, and in-born errors of metabolism.
Immunology- focuses on the cellular immune responses in some tropical diseases in humans and animals such as performance of malaria antigen detection vs parasite enumeration by microscopy.
Malaria Research & Epidemiology- Monitors the prevalence of malaria in communities via the use of molecular diagnosis, therapeutic efficacy, resistance detection of re-infected and recrudescence in Nigeria
Molecular Oncology & Diagnostics- is using basic and translational molecular oncology research thereby providing solutions in oncology research using avant-garde biochemistry, pathology, computational and molecular biology tools.
Non-Communicable Diseases & Cosmetology- focuses on Research and Evaluation as well as Partnership and Collaborations designed to eliminate dangerous chemicals linked to chronic diseases (Non-communicable diseases) from cosmetics and personal care products and provide safe alternative solutions.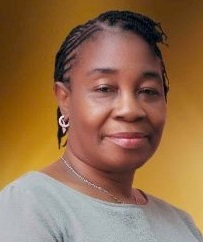 B.Sc., MSc, Ph.D. Biochemistry, M.Sc. Molecular Epidemiology
Deputy Director of Research
Head, Malaria Research Group
Head, Department of Biochemistry & Nutrition
I am a Molecular Biologist with interests in the diagnosis and molecular epidemiology of drug-resistant malaria and insecticide resistant malaria vectors. With background in Biochemistry, Biotechnology and Public Health (epidemiology), I have had the opportunity to participate in various molecular epidemiology-based studies including prenatal diagnosis of mothers at the risk of bearing sickle cell babies and characterization of molecular markers of infections diseases, notably, malaria. I have contributed in the field of diagnostic performance of malaria detection methods, and LLIN intervention studies. I have served in several consultancies to support the National Malaria Elimination Program and continue to serve as technical support in some of their task teams. I like to interact with people to solve everyday practical problems through self help and multisectoral collaborative efforts.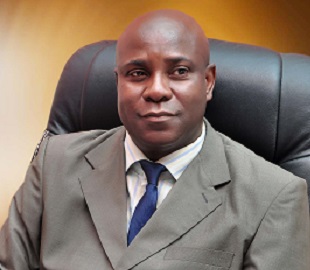 B.Sc., M.Sc. Ph.D. Pharmacology
Chief Research Fellow Coordinator, Centre for Research in Traditional Complementary and Alternative Medicine (CRTCAM)
Investigates the prevalence and chemotherapy of malaria in humans, screening of medicinal plants that is suspected to have anti-malarial (Plasmodium berghei), anti-diabetics, anti-cancer and anti-ulcer (H.pylori) and activities using animal models. Clinical trial of artemisinin based combination therapies (ACTs) including artemether/lumefantrine and artesunate/amodiaquine in Nigeria, Clinical trial of Herbal Products suspected to have anti-retroviral activities.
Lab: Malaria Research Lab/Tissue Culture/Centre for Research in Traditional Complementary and Alternative Medicine (CRTCAM)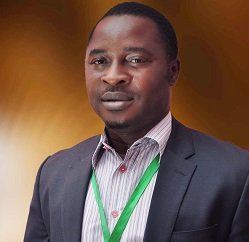 B.Sc., M.Sc., Ph.D. Biochemistry
Research Fellow I/ Adjunct Faculty EkoMed University
Investigating candidate genes for malaria vaccine development using cutting edge genomic approach.
Lab: Malaria/Tissue Culture/HPLC/Molecular Biology Lab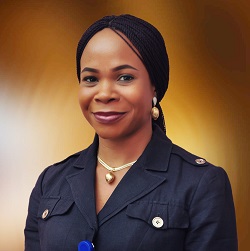 Research Fellow I/Public Health Physician
Lab: Tissue Culture/HPLC/Cosmetology Clinic
B.Sc., M.Sc., Ph.D. Biochemistry
Research Fellow I/Adjunct Faculty Caleb University
Conducts molecular biosignalling investigations of pro-apoptotic agents from medicinal plants  using in-silico tools and mamallian cell lines as study models
B.Sc., M.Sc. Biochemistry
Research Assistant (Project Staff-CRTCAM)
Provides support to the activities of the Centre and department such as in safety and efficacy evaluations of herbal medicines, clinical trials, malaria studies and a host of others.
Lab: Centre for Research in Traditional, Complementary and Alternative Medicine (CRTCAM) and Malaria Research Lab
Second Floor, Laboratory Complex