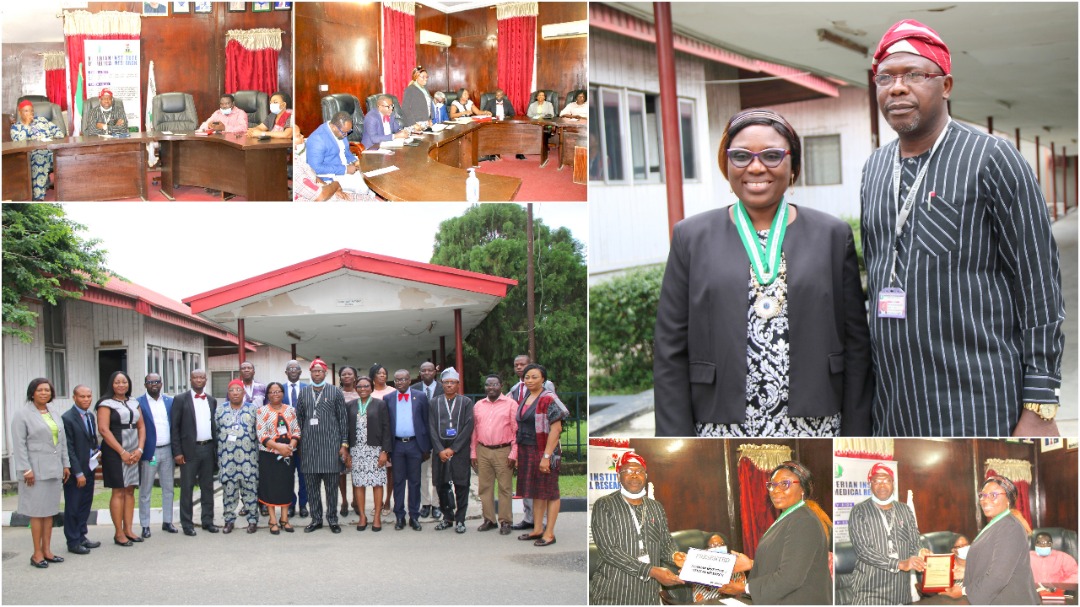 The Ikeja District Society of Chartered Accountants of Nigeria (IDSICAN) led by the 34th Chairman of the district Mrs. Taibat Malomo, FCA who is also the Head of the Internal audit unit at the Nigerian Institute of Medical Research (NIMR) paid a courtesy visit to the Institute on Wednesday, 7th July 2021 to foster a collaborative relationship.
The association (IDSICAN) interacted with the Director-General of NIMR Prof. Babatunde Lawal Salako and the management team on the ongoing research activities in the Institute. They also presented their intentions which will benefit the Institute as regards their various projects.
The team appreciated the DG for his continuous support to the district and his meritorious contribution to research by presenting him with a gift.