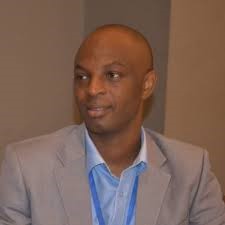 I write to specially invite you as a participant at the 2021 Conference on Health Advances, Innovation and Research (CHAIR).
CHAIR is the apex gathering of biomedical scientists and innovators in Nigeria and has been held at the Nigerian Institute of Medical Research since 2011. 
The theme of this year's conference is "COVID-19 Pandemic: Consolidating the Gains and Addressing the Shortfalls".
The Pre-conference and Conference will be hybrid, featuring virtual and physical meetings, and distinguished scholars will be speaking papers at the conference.
We appreciate your presence at the conference and look forward to engaging with you to enhance biomedical research and innovations in Nigeria and globally.
Please accept the assurances of our highest regards.
Yours faithfully
Dr. C. K. Onwuamah
Chair, Central Organizing Committee
Conference on Health Advances, Innovation and Research (CHAIR)